National Student Advertising Competition
This event will be held virtually in 2021
There is no better way to learn about the advertising campaign process than by actually developing a campaign for a real client. The NSAC provides that opportunity for hundreds of students every year.
AAF's National Student Advertising Competition is the nation's premier college advertising competition. It provides more than 3,000 college students with "real-world" experience by requiring a strategic advertising/marketing/media campaign for a corporate sponsor. Schools are selected to present their campaigns to a panel of industry executives at the AAF National Conference held in June.
How the NSAC Works
Each year, a corporate sponsor provides an assignment or case study outlining the history of its product and current advertising situation. The case study is always candid and reflects a real world situation. Students must research the product and its competition, identify potential problem areas and devise a completely integrated communications campaign for the client. Each student team then "pitches" its campaign to a panel of judges.
The Structure of the NSAC Competitions
Regional NSAC competitions are held each spring in 15 districts throughout the U.S. The winning team in each district and possible wild card team then advances to compete on the pre-national level prior the AAF National Conference in May.
The AAF is divided into 15 districts, each containing one to five states. Each district holds a competition in April and the winning team advances to a virtual elimination. From that contest there are eight teams selected as finalists to compete at the National Conference in May. Each district appoints its own coordinator, a local business professional, to handle all details of the local competition. Professionals in the communications industry conduct judging. Judges at the national level are selected from the client and their advertising agencies. Yearly, some districts will have as many as 18 teams competing and nationwide more than 150 colleges and universities take on the NSAC challenge.
The Education Services division and the AAF Academic Committee, a group of advertising educators and practitioners from across the country, who oversee the policies and procedures of the competitions, govern the competition. These members ensure that there is a level playing field and that the competition demonstrates the highest academic and professional standards.
AAF Education Services Program
1101 Vermont Avenue, Suite 500
Washington, DC 20005
Phone: 1-800-999-2231 | Fax: (202) 898-0159
2021-2022 District 8 NSAC Coordinator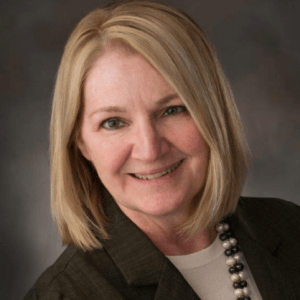 Amy Struthers, Ph.D
University of Nebraska-Lincoln | Professor Emerita of Advertising and Public Relations
Jose Luis Martinez

Meta | Creative Director
Cece Porter
Hiper Inc.| Director of Social Media